Are you a CEO, HR executive or strategy expert that needs to bring your team up to date with the big issues in your industry – yet you can't quite yet bring your team together in person? And you're sick of Zoom?  How about something different – a customized leadership event series, professionally filmed, that you can distribute all at once or over a period of time.
Intrigued? Here's a tease – a video I filmed for the global professional services firm Deloitte, around the idea of "what is it that world-class innovators that others don't do?" Tightly scripted, professionally produced, it elevated their thought leadership on what really matters in today's disruptive world.
A huge part of my business over the last fifteen years has involved providing senior, CEO-level insight to some of the world's largest and most prestigious organization – thought leadership that matters. Clients like Pfizer, the World Bank, Johnson and Johnson, New York Life …. hundreds of organizations. In all of these cases, there was some type of critical disruptive trend, leadership, or innovation issue they were addressing, and they needed a powerful keynote to get them buzzing at the start of a global meeting.
The need hasn't gone away; the complexities of doing so have increased obviously. The world has no idea how and when exactly the future of events and conferences will unfold – fully in-person, hybrid, a little bit of virtual? And yet, CEOs and leaders everywhere are still eager to ensure their team understands the big, disruptive issues that will impact their future.
With that in mind, I've developed one of the world's most sophisticated virtual leadership video studios, doing customized thought leadership videos.
Global tech powerhouse Salesforce needed to open their segment within a global insurance conference – ITC Global 2020 – with concise, custom future trends insight on this industry. They found me, listened to what I had to say – and booked me for this project. The result was this concise, tightly edited 15-minute video, which ran today within the global conference Web site to rave reviews.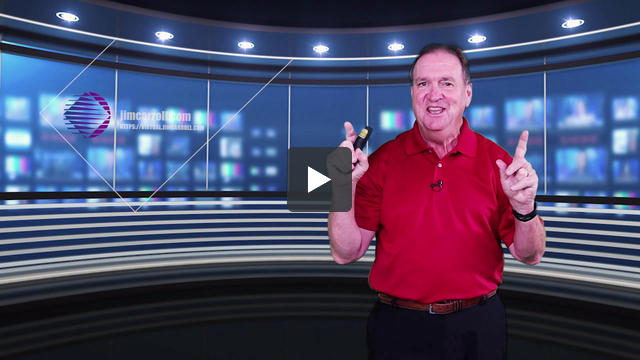 Want to learn more? Visit this page to see the entire clip, individual sections with commentary, and more!
Back to Deloitte and "what is it that world-class innovators that others don't do?" This was rolled into a full-on keynote topic:
What's the issue they needed to get across? Surviving and thriving will come to those who can master the complexities of our new, disruptive world: "Business model disruption. The rapid emergence of new competitors. The digitization of everything and the impact of hyper-connectivity. Rapid technological change. All of these trends — and more — require that organizations pick up the pace when it comes to their innovation efforts. They need to be world-class in everything they do!"
Intrigued? I've got a variety of sophisticated production methods, including what is likely the most sophisticated virtual keynote speaker broadcast studio, as well as a powerhouse video production partner as detailed here:
Want to learn more? Reach out – let me bring you into my studio and we'll chat!