"Define the next year by the things you will do, not by the things you will avoid!" – Futurist Jim Carroll
The funny thing about the future is that is going to happen to you, whether you plan for it or not. Given that fact, it would make sense to align with it! That involves acceptance – an understanding that things are going to change, many of them perhaps uncomfortable, some of them wildly exhilarating. The future is always a roller coaster of opportunity and threat. It's what you do with that fact that matters.
There is no doubt that the coming year will be filled with much uncertainty. With that being the case, keep in mind this key statistic I've often used on stage – only 10 percent of people, when confronted by challenging circumstances – ARE prepared to move forward despite uncertainty – call them the 'action oriented'. 10 percent! Too many other people are stuck, frozen, locked in panic, and recoil from acceptance with active avoidance. Who are you? Do you avoid, or do you do?
Some years back, I spoke about this on stage in New Orleans. Aggressive indecision – is that you? Are you part of the 60%? The 30%? Or the 10%? Who are you?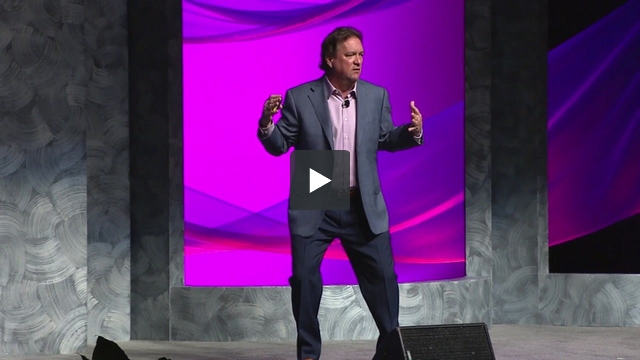 Be action-oriented! Make a conscious decision to be one of the 10%. That involves setting yourself a mindset of the things you will do- not the things you will have avoided.
---
As an aside, I close out this year noting that I have put together 266 of these Daily Inspiration posts, including this one.
What kept me sane through the twists and turns that defined 2021? Mindset matters! And one of the ways I accomplish that is by pausing with a moment of reflection, each moment, as I start my day. That involves writing one of these each Daily Inspirations each and every workday. It's ALWAYS the first thing I do as I start my day, between 5 and 6 am… my laptop, some coffee, some quiet thinking, as I reflect my thinking on our world, innovation, creativity, future trends, or just plain inspirational thinking.
The backstory? These Daily Inspiration posts go way back to August 2016, when I wrote my very first one after a complex set of difficult personal circumstances in my life. In a short time, the simple act of spending a few minutes in the morning to calmly reflect and think before starting my day became the spiritual balm that I needed to move forward with a commitment to an important purpose. Since that time. I have put together 1,440 of them – not missing one single workday.
For the fun of it, I rolled all the posts from 2021 into this little 18-minute video, with a backing track of some inspiring tunes. Most were based on images from within my virtual studio, while others were a look back at past presentations, and a few others near the end of the year were of a new format that I'm experimenting with. Not that anyone will watch it, but I found it fun to put together – and to also reflect on that which I have shared.
We all need some type of 'thing' to keep us going through a complex world, particularly through these pandemic times. Oddly, I've found mine with this unique thing. It works for me! And based on feedback from people who get these via various social media, it works for others as well.
You can always sign up for them and find the archives at https://inspiration.jimcarroll.com
And of course, as you know, they are posted here each workday.
I would encourage you to share them with your friends and encourage them to sign up.  My list keeps growing!